Welcome to LCA
Lights, Camera, Acting, offers incredibly FUN acting, improv, and musical theater classes for all ages. Enter our studio and learn important life skills like vocal projection, self-confidence, and teamwork. Together, we'll become our happiest selves while reaching our potential onstage and off!
Our Programs
LCA offers weekly classes for ages 3 years to 12th grade. Each class session covers a different genre of theater and we're always offering fresh, new programming. Learn more about what we have in store for each age group here.
Class Registration
Ready to jump into the imaginative world of LCA theater? Enrollment for our Fall 2023 session kicks off Sept. 11. Learn how creative and collaborative you can be by registering for an LCA class TODAY!
Confidence. Creativity. Collaboration.
Why enroll? Because skills for theater are the same skills we need for a successful life! Incorporating acting, public speaking, and creative movement, LCA teaches students to speak clearly and confidently, to be part of a team, and to use the voice and body to express ideas. LCA's unique drama activities can help a shy student become the first to say hello, to feel more at ease and empowered. The restless student is suddenly focused, moving in new ways and having fun!
  Our Age-Appropriate Approach to Theater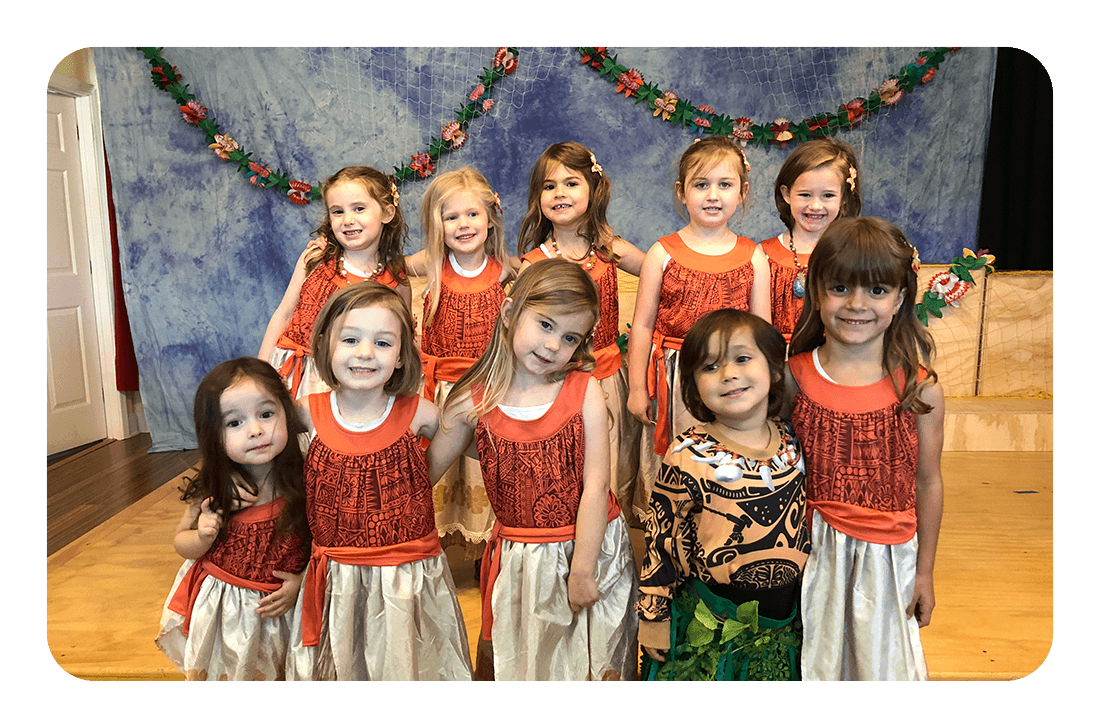 In our Little Stars classes, 3- to 5-year-old students become comfortable with the stage space. They play basic theater games that teach children how to speak loudly, to move fluidly onstage, and how to become different characters. They also enjoy crafts, sing catchy songs, play with puppets, and express their individuality in our dress-up room.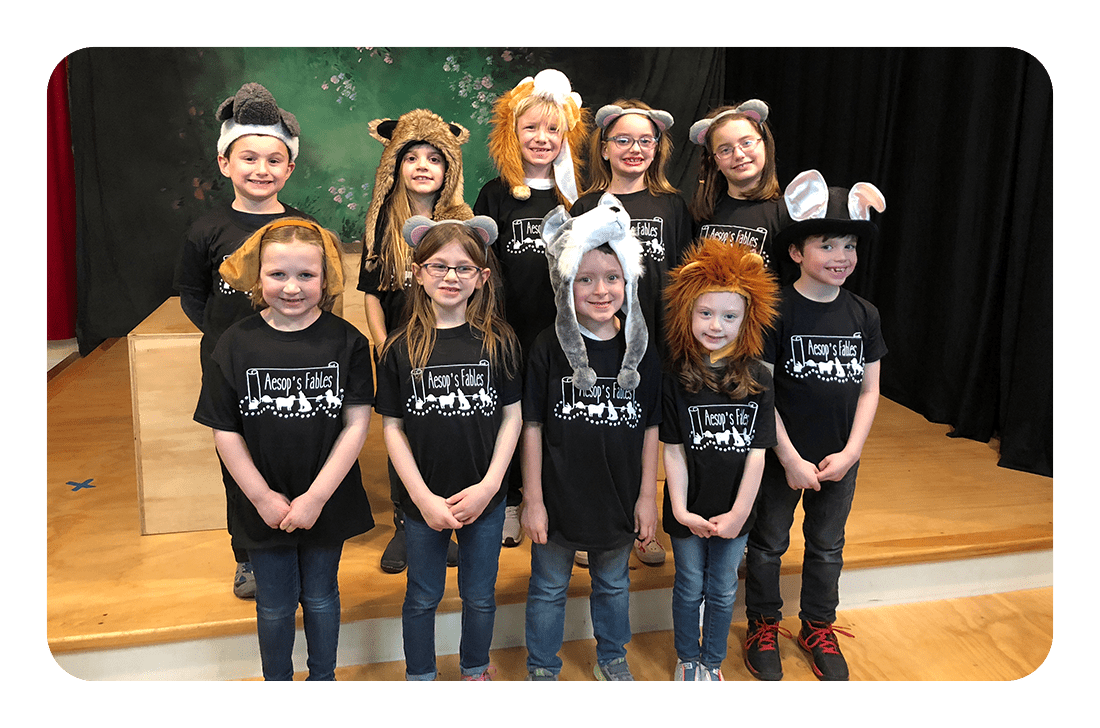 In Take a Bow I, kindergartners through first-grade students are introduced to theater vocabulary. They spend time onstage and step into the shoes of their very own character. We play core theater games and forge great bonds of friendship in our classroom.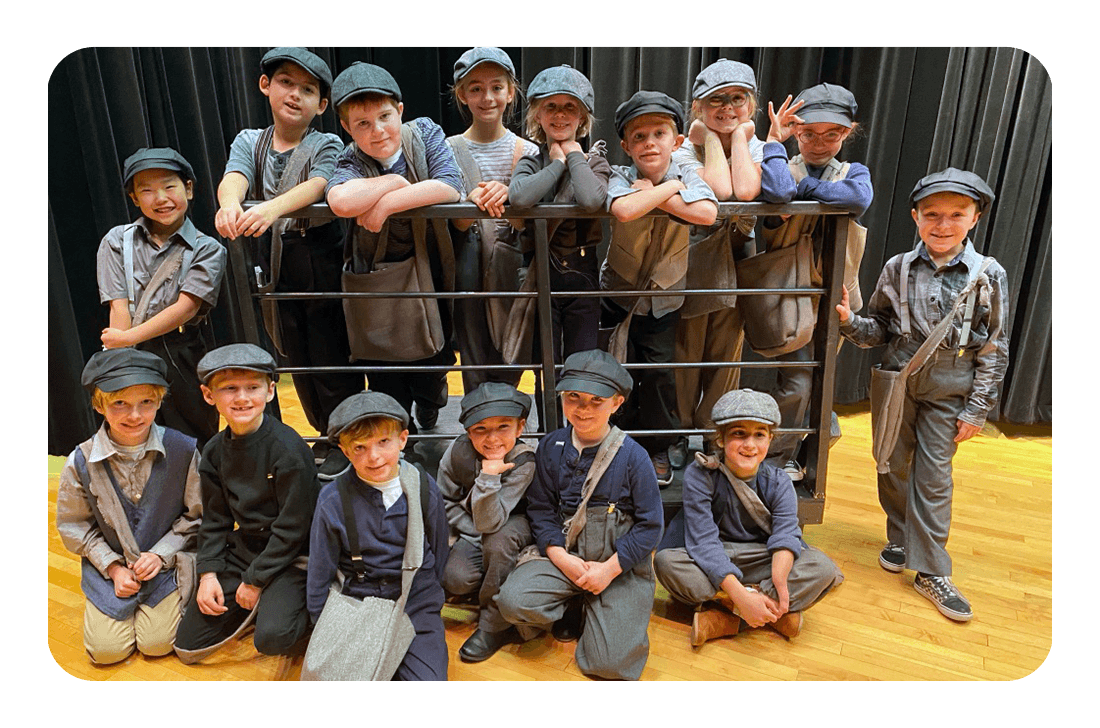 In Take a Bow II, 2nd – 3rd graders begin to expand their theater knowledge. They reach new levels of creativity while memorizing lines and developing characters. We play theater games that ignite the imagination, self-acceptance, and overall confidence.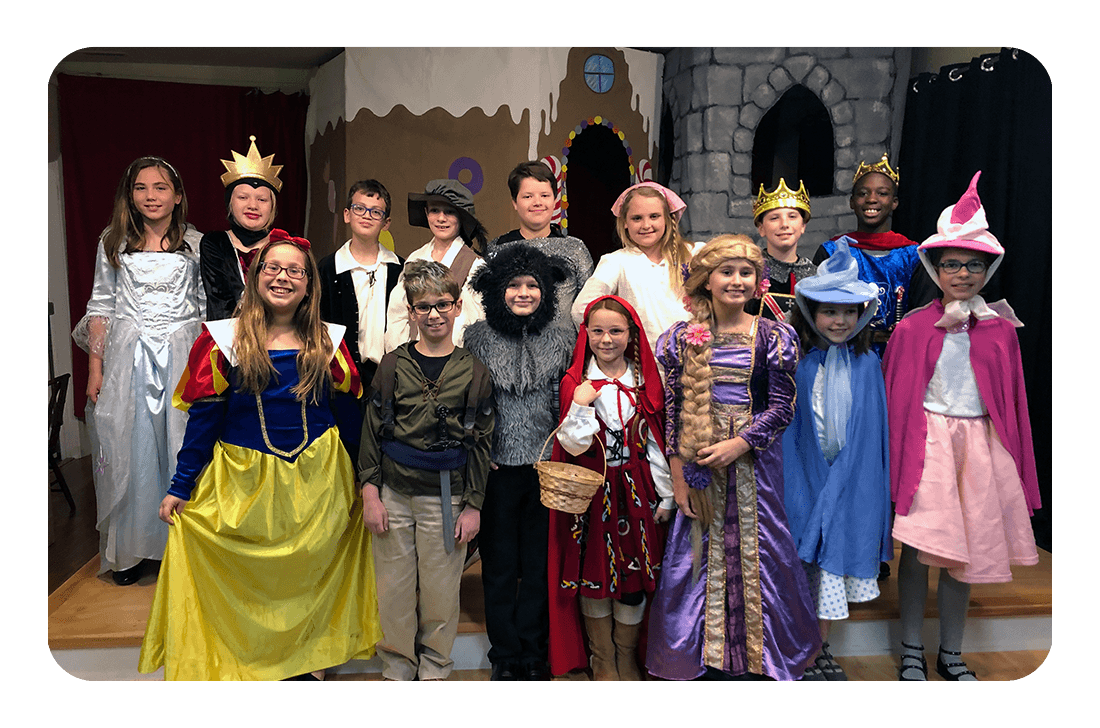 In Center Stagers, 4th-6th graders dig into developing specific and exciting characters. Students are empowered as they share their ideas onstage. We play more challenging theater games that inspire a "think on your feet" attitude and encourage students to take healthy risks in our welcoming and non-threatening environment. 
In Spotlight Players Sr., 10th-12th graders reach new artistic heights. We encourage self-reflection in students as they draw from real-life experiences to establish realistic and relatable scenes onstage. Students will continue to advance their theatre comprehension, will add new exercises and games to their repertoire, and will enjoy connecting with peers all while having fun.
"My daughter has been attending classes at LCA for five years. During this time, her love of theater has been solidified and her ability to communicate with others, not just on the stage, has improved dramatically. She has met the most amazing friends and looks forward to acting class each week more than anything else. The LCA teachers have an astounding talent to bring out the best in each child of any age and I've personally witnessed growth in self-confidence in all the kids over the course of each session." —Monica D.
"Our family has been involved with LCA since it first opened back in 2009. As my daughter gets ready to graduate from high school, and I reflect back on her years 10 years at LCA…I can honestly say it has changed her life. Not only has the acting instruction been stellar all along but more importantly the love and care she has received from the entire staff will stay with her forever. They have helped my daughter go from a shy, timid child to a confident and kind young adult that is ready to face the world ahead." —Caroline O.
"Eight years ago, a new activity gave birth to the discovery of a true passion. Our daughter has learned more than acting and improv from the LCA teachers. In many ways, they have become role models and mentors. Positivity, creativity and kindness are three things you can expect from the LCA team along with great energy and a passion for making your child the best version of themselves. Thank you to the LCA team for helping our daughter to shine!" —Kate C.
Learning Through Performance
In our classes, we will definitely discuss and learn theatre skills, but getting a part in a soap opera or on a commercial is not the primary objective. The purpose of taking part in this program is to have an experience with theatre that teaches us about ourselves and all of the things that we can accomplish. Throughout the year, we offer many different programs that will appeal to children and adults with lots of different interests. Not everyone that takes part in this program will want to become a professional actor. In fact, most won't. We're not here to create the next Meryl Streep or Tom Hanks, we're just here to have FUN!
Film Classes
See what the critics are raving about! Students give LCA Film Classes 2 thumbs up!