Want something special for your child's birthday party? Come join us at Lights, Camera, Acting! for an experience that they will never forget.
For our youngest birthday friends we do themed parties where the fun never stops!  They'll be showing off their best dance moves, singing, acting, creating a craft, dressing up, and having a blast.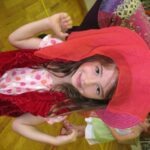 Parties for older children are full of fun as well!  We learn the basic skills of acting and then use them to create a fun play based around the birthday star.  There are always fun crafts and dress-up for everyone to enjoy.  Stay tuned for our upcoming murder mystery themed parties as well.
Price: $325.00 (note: if number of party guests exceeds 12, an extra $10.00 for each additional guest is added!)
LCA Birthday Party
$325.00