Why Theatre?
The benefits of theatre go well beyond what you'd imagine. Performing on stage is a creative activity that builds self esteem and poise, but what you learn along the way is equally important.
At Lights, Camera, Acting! we have fun while developing the following skills:
cooperation and teamwork
self control
goal setting and focus
empathy for others
communication skills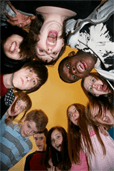 People with these characteristics have a presence, and others naturally look to them for leadership. With this gift, you will become a stronger person who can accomplish just about anything you set your mind to.
And, theatre has that extra something you don't find often enough in life– imagination. Albert Einstein once said that, "Imagination is more important than knowledge" and he certainly proved that to be true! So why are so few of the things we and our children do rooted in imagination?
The theater offers this imaginative ability to tell a story with our voice and our bodies, to travel to another time and place, and to be another person. We get to step outside of our daily routine and express ourselves in different ways. The wall flower is suddenly the class clown, and the one who never speaks up is the center of attention. We move in new ways, use our voices differently, and have more fun than we usually do.
Why choose this particular program — Lights, Camera, Acting! Theatre Fun for Everyone?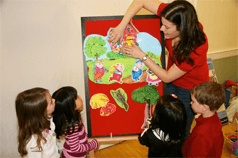 In our classes, we will definitely discuss and learn theatre skills, but getting a part in a soap opera or on a commercial is not the primary objective. The purpose of taking part in this program is to have an experience with theatre that teaches us about ourselves and all of the things that we can accomplish.
In class, we'll play theatre games, practice improvisation, and have tons of fun. In some of our classes, we'll also get ready for a production that we have completely created as a class. From the costumes, to the set, to the acting itself, everyone has a hand in it all.  Throughout the year, we offer many different programs that will appeal to children and adults with lots of different interests.
Not everyone that takes part in this program will want to become a professional actor. In fact, most won't. We're not here to create the next Meryl Streep or Tom Hanks, we're just here to have FUN!

Staff Bios
Aviva Meyrowitz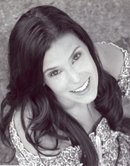 Owner
I've been involved in theatre and education for twelve years and there's a reason I feel so passionately about Lights, Camera, Acting! Theater Fun for Everyone. I was extremely shy and introverted when I was younger. My parents sent me to a speech therapist because I barely even opened my mouth when I spoke. Then, I made a spontaneous decision at summer camp that changed my whole life. I got up on the stage at talent night and sang "Part of Your World" from The Little Mermaid. To this day I have no idea why I did that (and I was probably awful) but the way I felt afterward was something I'll never forget. If I could do that, I could do anything!
I received a B.A. in theatre arts and an M.A. in Education from Rutgers University and acted in small theaters and independent films in New York City. But during every class I took, every play I did, and every scene I shot, I imagined creating a fun and accepting environment for others to gain confidence and experience too. I've taught children's theatre classes, run theater programs at summer camps, and worked with up-and-coming stars of all ages. Lights, Camera, Acting! is the fulfillment of a dream, and I hope you and your family will join us in becoming the best we can be!
Amanda Mitnik
Acting/Improv/Musical Theatre Instructor/Marketing Director
Amanda is a graduate of Arcadia University, earning a B.A. in Theatre Arts and English. She has been extensively trained in: acting, vocal performance, and several modes of dance-ballet, jazz, tap, and modern. She has performed in local Community Theaters, as well as, numerous college productions. Amanda is very grateful to be employed with Lights, Camera, Acting! so she can share her love and knowledge of the arts with young eager minds. Amanda is currently working towards a Masters in Early Childhood Education.
Kira Coviello
Acting/Improv/Musical Theatre Instructor 
Kira Coviello is a mom to 3 sweet little girls, and also happens to be an award winning actor, dancer and choreographer. She is a proud member of the professional stage actors union, Actors Equity Association.
Kira received her Bachelors of Arts degree in Musical Theatre Performance and Dance from Wagner College in NYC, one of the highest ranked musical theatre programs in the country. At Wagner, she received the Nathan and Ruth Wolff award for academic achievement and excellence in dance, and an Irene Ryan Nomination. She performed featured roles in many of their productions. Her dance education comes from The American Academy of Ballet, Anglo American Ballet, Ballet Theatre of Scranton, Scranton Civic Ballet, Devine School of Dance, and Koresh.
Kira is thrilled to join the Lights, Camera, Acting! team, and is excited to bring lots of positive energy, creativity, and confidence to her students.
Josh McCune
Improv/Adult Improv Instructor
Josh is the Head Athletic Trainer at Bucks County Community College, and a graduate of Millersville University and West Chester University. During his time at Millersville, Josh spent two and a half years with the college Improv Troupe, Improv Molotov. Upon graduating, Josh realized he didn't want to stop so he along with two other Improv Molotov Alumni founded Lancasters first ever Improv Comedy troupe, The Lancaster Improv Players. Fast forward two years and LIP is still going strong, and Josh is now here to teach Improv to those who want to learn! He is very excited to join LCA and can't wait to teach!
Dave Levy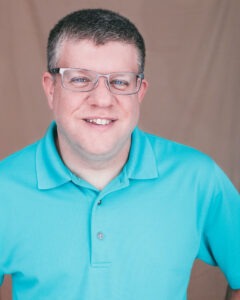 Adult Improv Instructor
Dave Levy is an elementary teacher in Central Bucks School District and has been teaching, coaching, and working with kids for over 20 years. He has a B.S. in Elementary Education from Bloomsburg University and an M.S. in Educational Development from Wilkes University. Dave performs improvisational comedy in LCA's Unusual Suspects Improv Troupe. Additionally, he teaches our Improv 101 adult crew. Dave has performed in several recent productions at Town and Country Players in Buckingham. He lives in Chalfont with his wife and two daughters.